Justice League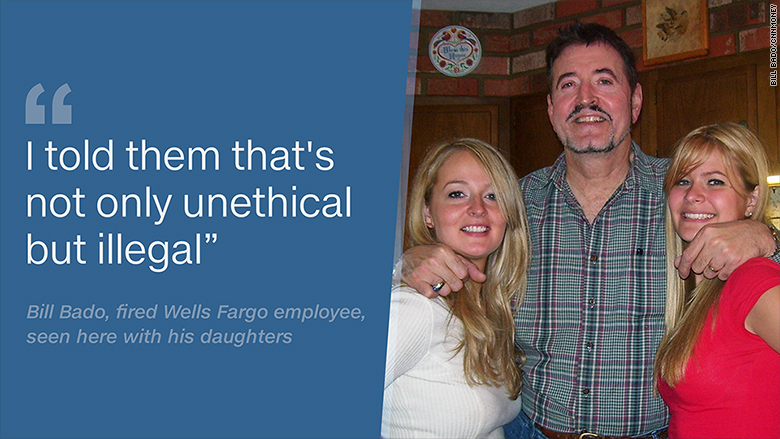 CNN Money:
Now CNNMoney is hearing from former Wells Fargo (WFC) workers around the country who tried to put a stop to these illegal tactics. Almost half a dozen workers who spoke with us say they paid dearly for trying to do the right thing: they were fired.
"They ruined my life," Bill Bado, a former Wells Fargo banker in Pennsylvania, told CNNMoney.
Bado not only refused orders to open phony bank and credit accounts. The New Jersey man called an ethics hotline and sent an email to human resources in September 2013, flagging unethical sales activities he was being instructed to do.
Eight days after that email, a copy of which CNNMoney obtained, Bado was terminated. The stated reason? Tardiness.