Justice League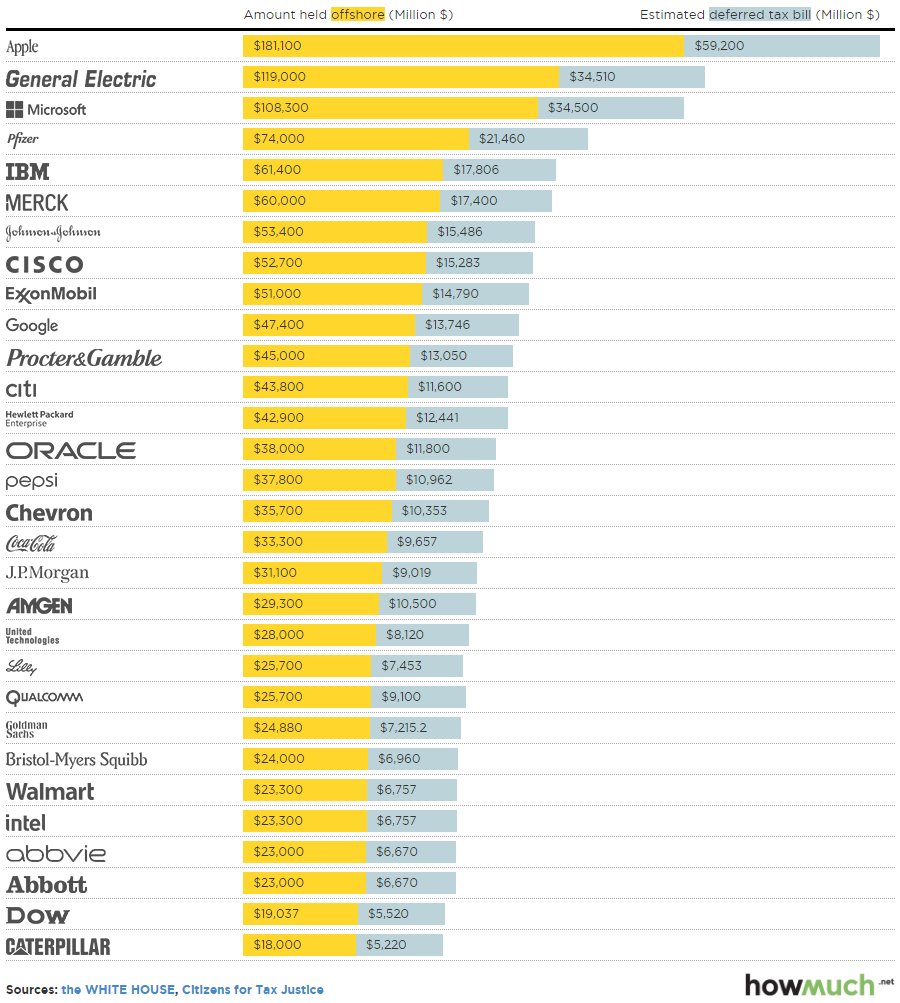 The amount of money stashed overseas by U.S. multinationals has exploded in recent years, doubling between 2008 and 2014 to more than $2 trillion.
For some perspective on the numbers, cost-estimating website HowMuch.net crunched the most recent data and created a telling interactive chart.
Topping the list: Apple AAPL, +1.52% and its massive $181.1 billion overseas stash, a $70 billion increase from the prior year. That total corresponds to $59.2 billion in deferred taxes, which is enough to cover more than two-thirds of the federal budget for education, training and employment, according to the 2014 numbers compiled by Citizens for Tax Justice last October.
Elsewhere, General Electric's GE, +0.35%  taxes could take care of almost 5% of our Social Security costs, while taxes from Microsoft MSFT, +0.99% had it kept its money in the U.S., could have covered a fifth of all federal spending on veteran's benefits.
Read:Dodging tax…
View original post 37 more words