Trump's correct. And. He's speaking to all of us – as crazy as that is. How he handles the goofy politics and still protects himself from the cabal is the main question.
Justice League
"The hedge fund guys are getting away with murder."—Donald Trump
25 hedge fund managers made more than 24 billion, enough to pay the salaries of 425,000 public school teachers.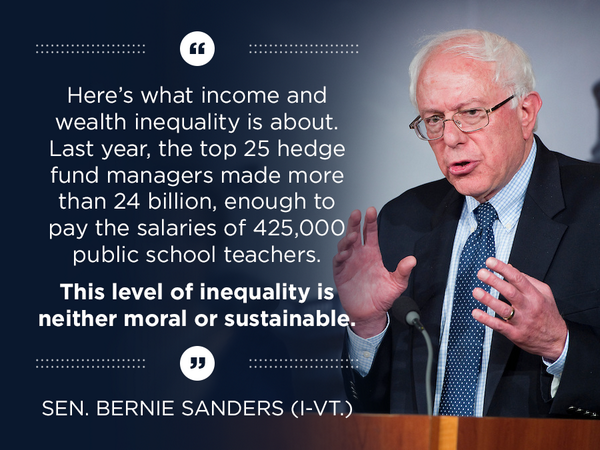 The billionaire Republican front-runner assailed hedge fund managers in a Sunday appearance on CBS' Face the Nation in which he portrayed himself as a champion of the middle class.
"They're paying nothing. And it's ridiculous," Trump said of those who make a living running hedge funds. "I want to save the middle class. You know, the middle class—the hedge fund guys didn't build this country. These are guys that shift paper around and they get lucky. And, by the way, when the market collapses, like it is now, the market is going down, they're losing a fortune."
Sanders, the leading challenger to Hillary Clinton for the Democratic presidential nomination, has routinely gone after hedge fund managers during his populist campaign.
For Trump, who often…
View original post 138 more words